Japan Delivers 2,000 iphones To Passengers On The 'diamond Princess' Cruise To Monitor Coronavirus Progress
The global alert that is experienced by the outbreak of the Wuhan coronavirus reached a new critical point with the confirmation of the 355 cases of infected in the cruise ship 'Diamond Princess,' stranded on the shores of Japan. The boat is kept in quarantine to prevent a massive contagion from landing the 3,700 passengers on board.
Given this, the Government of Japan has decided to bring two thousand iPhones to be distributed among people who are held on the cruise. As reported on the Macotakara portal, this measure is intended for passengers to have the official application of the Ministry of Health of that country.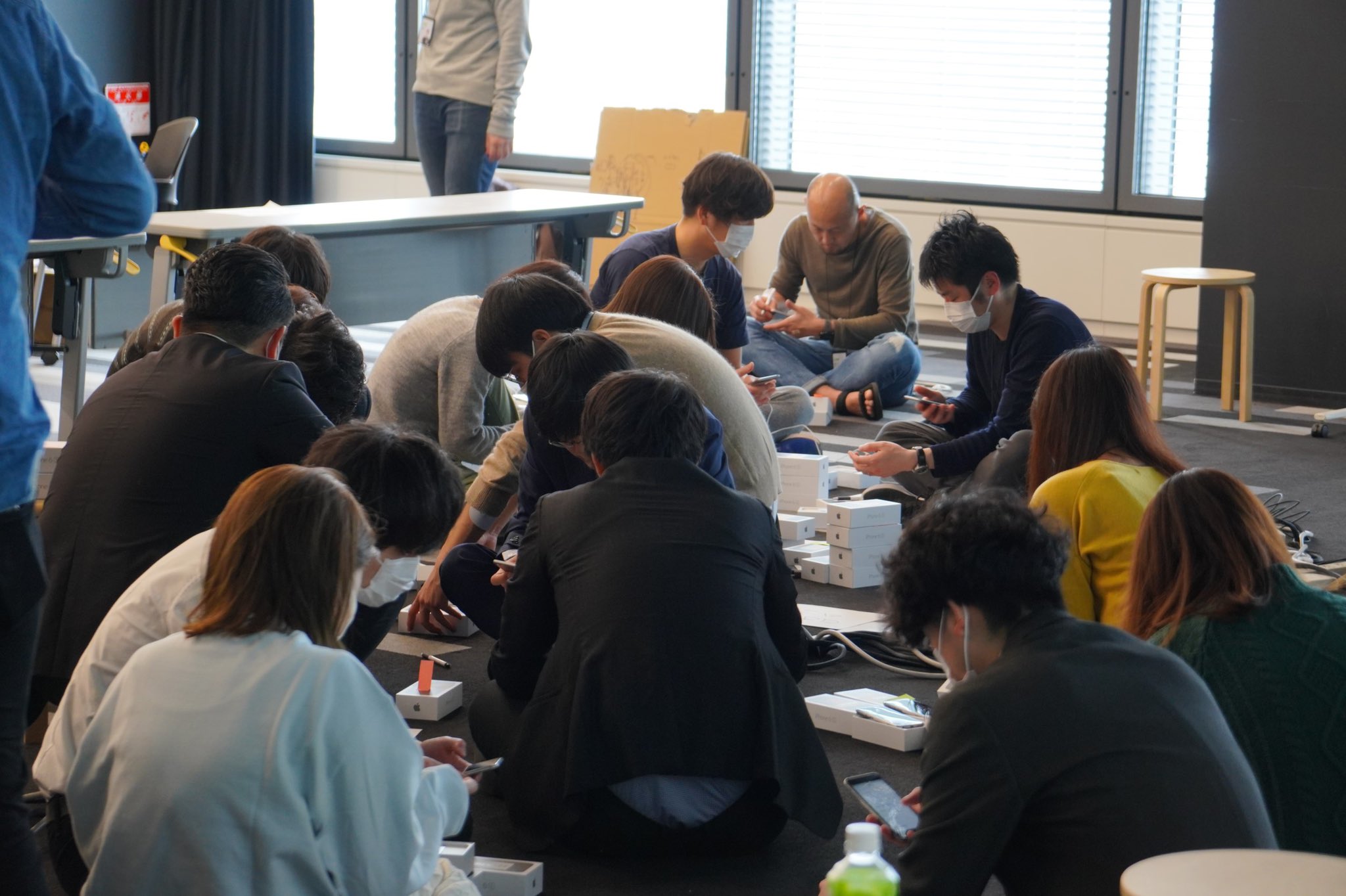 In this way, those affected can directly contact the doctors willing by the entity to keep track of their situation and report any symptoms or discomfort that may cause further damage.
While it is true that passengers could have downloaded the application on their mobiles, the program can only be obtained by teams registered in Japan, so international smartphones would not have access to the app. Thus, Japan launches its health and safety protocol for these types of cases.
The crisis of the 'Diamond Princess'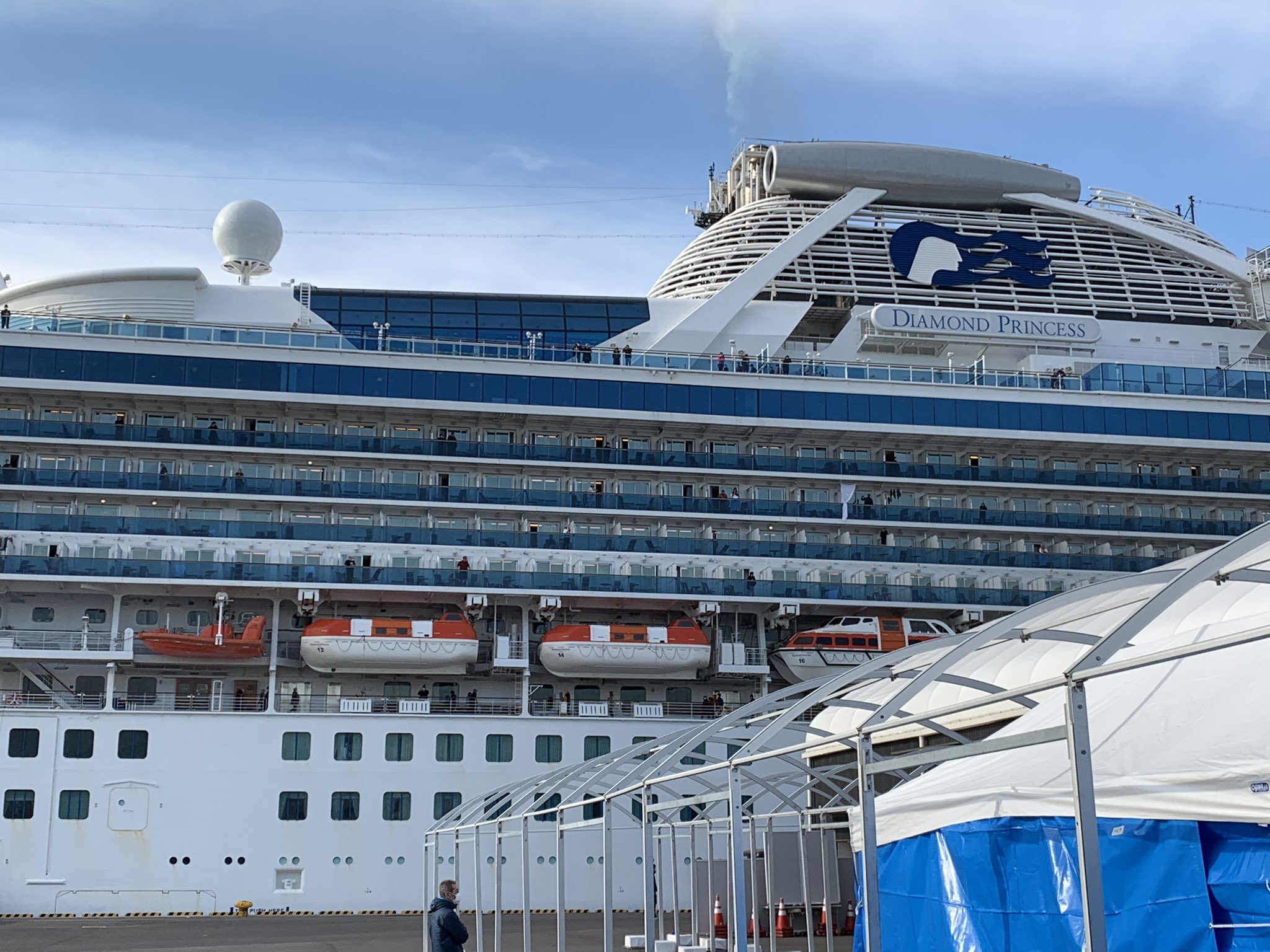 The "Diamond Princess" is a cruise that usually navigates with more than 3,700 people on board between passengers and crew. When a person who landed in Hong Kong was confirmed as infected by the coronavirus, the ship docked on Thursday, February 13, in Yokohama, a suburb of Tokyo, to provision for a quarantine that could last until February 19.
So far, about 355 cases of coronaviruses have been confirmed within the cruise, and the rest of the crew have been forced to remain in their rooms and necessarily wear protective masks at all times. Since it is an international vessel, several countries have begun the processes to repatriate their citizens on board.
source:- mocotakara
This latest Japanese smartphone is anti nude photos, immediately gets an error message
No need to spend a lot, Japanese citizens can still buy a smartphone produced by their own country, which is called "kakiyasu smartphones", or smartphones that target those with a more affordable budget.
Like Tone Mobile with the Tone e20 series which has a unique feature, which is not intended for nude selfies.
Launching from SoraNews24, the cellphone costs 19,800 yen, offering a very interesting list of features. One of them is the "Smartphone Protection" feature which is to keep users from doing things that are inappropriate with their cell phones.
The smartphone's protection program is an AI system that works with the Tone e20 camera. After a photo is taken, smartphone protection analyzes the image and checks whether or not it is appropriate.
Although there is no official statement in detail regarding the assessment that this phone can make on the image, Tone Mobile admits that the cellphone will not allow users to take nude selfies.
This feature functions when one of the users takes a selfie naked, then the user will receive an 'error' message and say that the photo cannot be taken. Including image data will be discarded without being saved.
Although pornography is indeed legal in the country, the smartphone maker is deliberately protecting children and adolescents who are not old enough to be protected from these things.
With all the smartphones on the market, the company wants to provide increased security for minors. including protecting those who could become targets of online fraud.
Not only that, but smartphone protection can also be connected via an application to a parent or guardian's phone. If a link is created, when a Tone e20 user tries to take an inappropriate photo, the parent's smartphone will receive a warning that contains the date and time the photo was taken.
Meanwhile, the function of this feature can still be used by adults. Of course, to protect users if someone accidentally gets a nude photo image and then distributes it, including people who will do blackmail related to nude photos which should have such privacy.
Seeing the Inside Components of the LG Wing Smartphone and How the Hinges Work
The LG Wing is now one of the most popular smartphones this year. How could I not, this smartphone comes with a very unique concept where this smartphone can display a secondary screen.
JerryRigEverything recently uploaded a video where he tried to take a look at the inner components of the LG Wing and see what the hinge concept of the smartphone looks like.
After dismantling some of the components of the smartphone, finally, JerryRigEverthing saw that it turned out that LG had presented a hole in the smartphone so that the screen cable could be connected to the motherboard.
Then near the hole, you can see that LG is using a very small hydraulic to help the hinge of this smartphone maintain its position horizontally or vertically.
Not only that, but there is also a spring on the inside of the hinge to help the screen of the smartphone open and close completely. Of course, this is a new thing found in smartphones.
After taking apart and looking at the inside of the LG Wing smartphone, JerryRigEverything tried to reattach it and he was surprised that the smartphone was still able to turn on and function normally.
iOS 14 Users Complain that the iPhone is Hotter
A number of iPhone users have complained that the iOS 14 update caused an increase in temperature on their iPhone. These iPhone users said their smartphones became too hot when used after applying this new operating system.
One user complained via Twitter, stating that two hours after finishing updating the operating system to iOS 14, the charging process for his iPhone 6s battery was slow and claimed to feel a high temperature when touching the device.
Meanwhile, other users claim to have experienced the same thing, namely that the body of his iPhone 11 Pro Max feels hot and the battery power consumption deteriorates. This user's complaint has been recognized by Apple, and has provided a response.
Apple assured users that the problems they are currently experiencing are common with iPhones after applying an operating system or software update. However, Apple asked users to contact it if the user is still experiencing this problem after 48 hours.
For information, Apple officially released iOS 14 in mid-September 2020, and armed with an update including the App Library which automatically arranges applications into groups or folders on the Home Screen, then each application is redesigned by Apple with an adjustable size.
This operating system is also armed with a feature that allows the Siri service display to no longer fill the entire screen, as well as the Picture in Picture feature that allows videos to be played and displayed in a small window while opening other applications.
iOS 12 is also armed with a translator application in 11 languages ​​which can also be used via microphone or offline voice conversations. In addition, this operating system is also armed with a feature called App Clios which is claimed to provide fast access to certain applications without having to download the full version on the App Store.
In the iOS14 iMessages section, there is a pin feature to put important conversations at the very top of the conversation or chat. Memoji here also received an update with a variety of Memoji appearance based on age.