Xiaomi Launches A Gadget To Find Hidden Cameras In Your Hotel
Travelling to holiday apartments or hotels is something we have regularly been doing for decades. Although in recent years, online platforms have somehow revolutionized the way we manage and hire our vacation spots. Technology has also brought some negative aspects to these locations, as there are more and more accommodations where cameras or video cameras have been found with somewhat obscure intentions, which were intended to record guests in certain situations. This is a real risk that we can live in one of these accommodations; that's why we think the new device launched in China by Xiaomi is an excellent idea.
It is a spy camera detector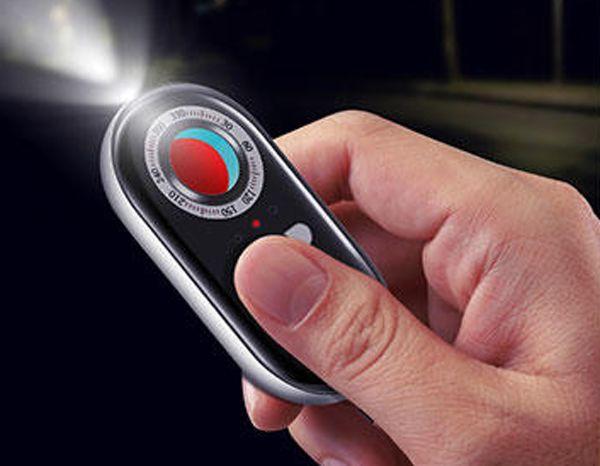 Logically, if you are worried about finding an accommodation where there are such cameras without your consent, you have two alternatives. One of them is to carefully review the room instead of potential places to find one of these cameras or get a device like the one launched by Xiaomi that makes it much easier to find the cameras. The new device is called the Smoovie Multifunctional Infrared Detector, belongs to one of those manufacturers that are part of the Xiaomi ecosystem, and allows us to detect cameras in any room quickly.
These types of devices have existed for some time, but we are surprised that the Chinese firm now launches one. This time it is a device that has a 220mAh lithium battery, which can be charged via a USB connection. The battery of this device can last up to 24 hours of uninterrupted use, which is undoubtedly a lot. It has two modes, one camera with that autonomy and another alarm, where the autonomy increases to 72 hours. It only weighs 34 grams, and its operation is extremely simple to detect the cameras around us.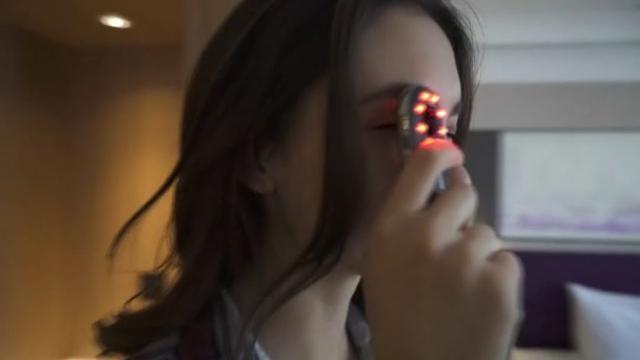 Just turn on the device, place it in scan mode and look through it for infrared lights that can reveal the location of a potential camera. What this device does is send an infrared light of high power that will return to us at the moment of finding the lens of a camera. This means that when we see a red dot around us, we could be in front of a camera lens, therefore in the face of potential danger. The alarm mode vibrates when we move away from our valuables, in such a way that it prevents us from losing it by leaving it anywhere.
Although undoubtedly its best use is the detector of video cameras or photos. With it, we can certainly go on vacation anywhere, because if there is a camera there where it shouldn't, we will be able to know instantly. The price at which it is put on sale in China is about 13 euros to change, so it is well worth paying this money to feel the threat of a possible camera recording us.
source:- gizmochina
Xiaomi sells a smart Hula Hoop with an LED screen and Bluetooth for just $25
For those of us who grew up at the end of the last century, the Hula Hoop was a fun toy for the little ones, because instead of being used for sports, they played for hours with them to see who could turn this large ring around the contour more times. from your waist.
But actually with these simple objects we can tone our body and grease our waist with different exercises. And it is precisely in that direction that Xiaomi is looking to offer us a Hula Hoop that, how could it be otherwise in the brand, is intelligent. A real gadget that can give a lot of itself.
Features of the Xiaomi Hula Hoop
We are talking about a device that is sold on Xiaomi's crowdfunding platform, Youpin , and that undoubtedly has the hallmark of the brand by having a smart side that we have not seen in any similar device before.
To begin with, we are talking about a Hula Hoop that is made of plastic and covered with a foam similar to that of the "churros" that the little ones use to learn to swim, so it is a light device that grips very well. . Logically from its hoop shape and its traditional use we don't have much more to say, but it is the smart part that sets it apart from any other Hula Hoop we have known.
The key is the movement sensor that it has inside, and that is what allows us to recognize our movements and collect them in the same way that an activity bracelet records our gestures.
Therefore, it can calculate the times it has rotated around our waist, and not only that, but also record any other movements that we have carried out and that we have to perform in different exercises.
There are many movements that we can do with the Hula Hoop and it will perfectly register the motion sensor to later create a summary of our activity.
A Hula Hoop that has an LED screen in which we can see some of the data that it is collecting, such as the turns made, calories burned and other details of this. You can also see the remaining battery level, because yes, it also has a battery.
This has a capacity of 180mAh and is charged through a microUSB port like that of the most veteran Android phones. It is a device for the whole family, since it has also been designed for the little ones. By having a modular design, its size can be reduced to the waist of these.
In addition we even have games within the app of this ring to be able to control the characters with their movements.
A Hula Hoop that has Bluetooth connectivity, thanks to which we can connect it to the mobile and dump all the data of our activities, which will be reflected with precise graphics, as when we do it with any activity bracelet.
In addition, its price is very tight, being about 20 euros to change . Obviously it will be necessary to import to get it, but even in this way it will be worth the price.
Ring's new flying camera watches your home from a bird's eye view
Security cameras have become quite a common element in our homes. And we are not referring to expensive security cameras from alarm companies, but smart cameras, which connect to the Wi-Fi network and have a fairly affordable price.
Today you can buy one of these cameras for very little money and keep your home safe. Today we have seen one of the new devices from Ring, one of the most important security camera firms on the market, where smart video intercomsthey are their most popular product.
This brand belongs to Amazon, which has presented numerous devices in the last hours. The firm has shown today to be at the forefront of innovating in this market with a new camera for the interior of our home that is based on the concept of a camera drone.
Ring Always Home Cam Features
It is not the first time that we have seen a concept like this, but it is in the first brand product in this segment. It is undoubtedly a very interesting surveillance camera, which offers us a differential factor because it is a flying camera, a drone in essence, which has been equipped with the main video surveillance technologies offered by the other cameras of the brand.
Undoubtedly the main limitation of surveillance cameras is that they can only cover one point of the house, sometimes more if it is motorized and can rotate, but normally it is not. For that reason this camera seems like a good idea to us, because it can monitor the entire house from a privileged and elevated perspective.
The look of this camera is that of a cube when not in use. When it starts up, the camera comes out of this cube, which has a shape similar to that of a letter "T" and that in its upper part has four propellers that we can expect from any drone, as well as the defenses to avoid colliding with the propellers on objects or people.
The operation of the camera is completely autonomous . Because once we designate a name to each room in the house, we can create surveillance routes so that it can explore our entire home in search of abnormal activities. It is also complementary to the rest of Ring cameras that we may have installed at home.
For example, a motion sensor alarm goes off in the living room, then this Ring Always Home Cam will take off and go to that place to record what is happening.
By design, the camera is hidden when it lands in the cube, so it is impossible to record anything while it is not being used, always to protect privacy.
Therefore it is a camera that offers us a much higher range of action than with a normal camera, although logically it is a more expensive device. Currently on sale in the United States for $ 250.
Apple-Made Smart Glasses Can Just Imitate Your Pupils
Apple is currently said to be developing smart glasses that use AR or Augmented Reality technology. These glasses are said to compete with products such as Google Glass to Microsoft HoloLens, which are already present.
But until now, leaks and rumors about the smart glasses made by Apple continue to circulate on the internet. In fact, recently discovered a patent from Apple regarding the technology contained in the smart glasses he made.
Quoted from Ubergizmo, the patent states that these smart glasses made by Apple can emit a holographic light that is generated from a small projector.
But the light is not emitted onto the glass-like smart glasses in general. The patent states that the light will be emitted directly into the user's pupil.
Of course, the use of this technology makes users not have to bother with problems such as the content displayed is out of focus or other things. In addition, the transmission of information directly to the pupil of the eye also makes the information presented more integrated with what is seen in the real world.
But of course, hearing technology like this is quite scary. The reason is that there is no single company that can create this technology at this time. But it could be that in a few years this technology will become commonplace and not be feared anymore.