Xiaomi Launches A Gadget To Find Hidden Cameras In Your Hotel
Travelling to holiday apartments or hotels is something we have regularly been doing for decades. Although in recent years, online platforms have somehow revolutionized the way we manage and hire our vacation spots. Technology has also brought some negative aspects to these locations, as there are more and more accommodations where cameras or video cameras have been found with somewhat obscure intentions, which were intended to record guests in certain situations. This is a real risk that we can live in one of these accommodations; that's why we think the new device launched in China by Xiaomi is an excellent idea.
It is a spy camera detector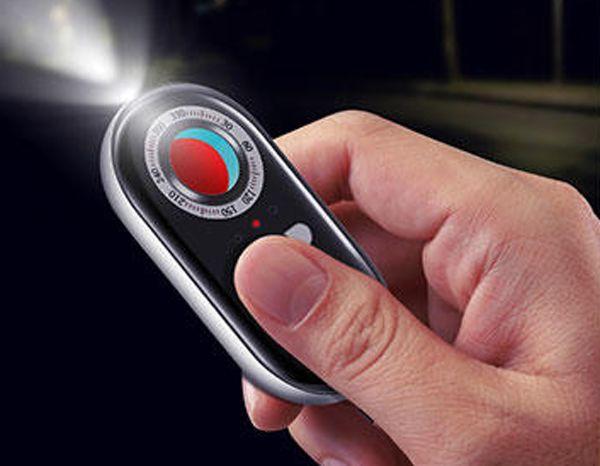 Logically, if you are worried about finding an accommodation where there are such cameras without your consent, you have two alternatives. One of them is to carefully review the room instead of potential places to find one of these cameras or get a device like the one launched by Xiaomi that makes it much easier to find the cameras. The new device is called the Smoovie Multifunctional Infrared Detector, belongs to one of those manufacturers that are part of the Xiaomi ecosystem, and allows us to detect cameras in any room quickly.
These types of devices have existed for some time, but we are surprised that the Chinese firm now launches one. This time it is a device that has a 220mAh lithium battery, which can be charged via a USB connection. The battery of this device can last up to 24 hours of uninterrupted use, which is undoubtedly a lot. It has two modes, one camera with that autonomy and another alarm, where the autonomy increases to 72 hours. It only weighs 34 grams, and its operation is extremely simple to detect the cameras around us.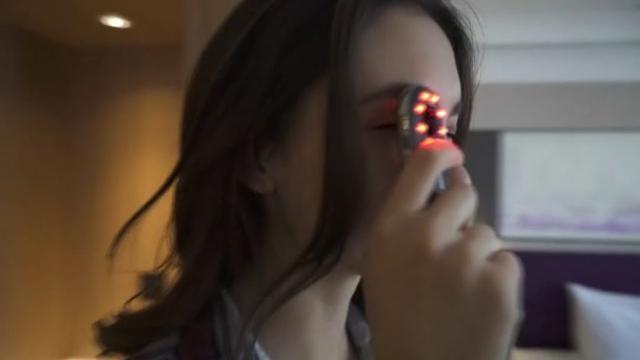 Just turn on the device, place it in scan mode and look through it for infrared lights that can reveal the location of a potential camera. What this device does is send an infrared light of high power that will return to us at the moment of finding the lens of a camera. This means that when we see a red dot around us, we could be in front of a camera lens, therefore in the face of potential danger. The alarm mode vibrates when we move away from our valuables, in such a way that it prevents us from losing it by leaving it anywhere.
Although undoubtedly its best use is the detector of video cameras or photos. With it, we can certainly go on vacation anywhere, because if there is a camera there where it shouldn't, we will be able to know instantly. The price at which it is put on sale in China is about 13 euros to change, so it is well worth paying this money to feel the threat of a possible camera recording us.
source:- gizmochina
Xiaomi is developing a smartphone with 200W fast charging, seriously?
Xiaomi is now one of the technology companies from China that often brings new innovations to the smartphone industry, for example, from high-speed fast charging technology.
Recently, a well-known leaker on Weibo named Digital Chat Station has provided a little information regarding a new smartphone that is now being developed by Xiaomi.
It is stated that this smartphone made by Xiaomi has fast charging support of up to 200W of power. Even more surprising, the 200W power applies not only to wired charging but also wirelessly.
The Digital Chat Station also said that it is predicted that this smartphone with 200W fast charging technology will be launched in the second half of 2021.
It is also possible that the smartphone in question is the Xiaomi Mi 11 Ultra, which leaks are currently circulating widely on the internet.
As information, in 2020 Xiaomi released the Mi 10 Ultra as a smartphone with the fastest fast charging feature, 120W. But now there are many other smartphones that support 120W fast charging such as iQOO 7 and Red Magic 6 Pro.
DJI Announces Its First Person Hybrid Drone, Named FPV
DJI has just launched FPV, a hybrid drone that combines First Person Perspective with speed and agility. This drone comes as a racing drone that is focused on performance.
It is known that the DJI FPV can go from a standstill to a speed of 100 km / h in just 2 seconds. This drone also has a maximum speed of up to 140 km / h which is arguably very fast.
This drone also comes with three modes, namely normal mode for novice pilots, then manual mode which gives full control to the drone, and also a sports mode specifically for pros.
But in any mode, the DJI FPV still has an Emergency Brake and Hover system which can also help the drone not hit an object that can damage or destroy the drone.
Due to its presence as a racing drone, DJI is also not left behind to present the DJI FPV Goggles V2 which can display the drone's footage from a distance of up to 10 km with a bitrate of 50Mbps.
Then what is the price for this DJI FPV drone? It is known that DJI sells this racing drone for the US $ 1,299 which includes Remote version 2, FPV Goggles V2, cables, and also one battery.
Xiaomi Introduces Mi Air Charge Technology, Can Cas Smartphone Via Air
Currently wireless charging technology has begun to replace charging using cables because it is easier and now the charging speed is also high. However, Xiaomi is known to announce a technology that can be said to be one step further.
How could I not, it has just announced a technology called Mi Air Charge where this technology allows users to charge from their smartphone via air only!
It is known that this Mi Air Charge tool comes in a shape like a large cuboid which is said to transmit electrical energy to a smartphone. Currently, the power that can be transferred is still 5W. The reason is if it is higher it can be very dangerous.
"We are very excited to present the latest charging technology, namely Mi Air Charge Technology. You can charge multiple devices at once without cables at all. This is the latest wireless charging innovation," wrote Xiaomi.
Xiaomi itself says that this technology can accurately track the position of a smartphone thanks to 144 antennas that track and send electrical energy directly to the intended smartphone.
Although it is not certain which radius is supported by this tool, Xiaomi says that this tool can at least provide charging support for a full room and also supports devices such as speakers, lights, and other smart home devices.
Examples of using Mi Air Charge technology made by Xiaomi (photo / Doc. Xiaomi)