Xiaomi Launches A Gadget To Find Hidden Cameras In Your Hotel
Travelling to holiday apartments or hotels is something we have regularly been doing for decades. Although in recent years, online platforms have somehow revolutionized the way we manage and hire our vacation spots. Technology has also brought some negative aspects to these locations, as there are more and more accommodations where cameras or video cameras have been found with somewhat obscure intentions, which were intended to record guests in certain situations. This is a real risk that we can live in one of these accommodations; that's why we think the new device launched in China by Xiaomi is an excellent idea.
It is a spy camera detector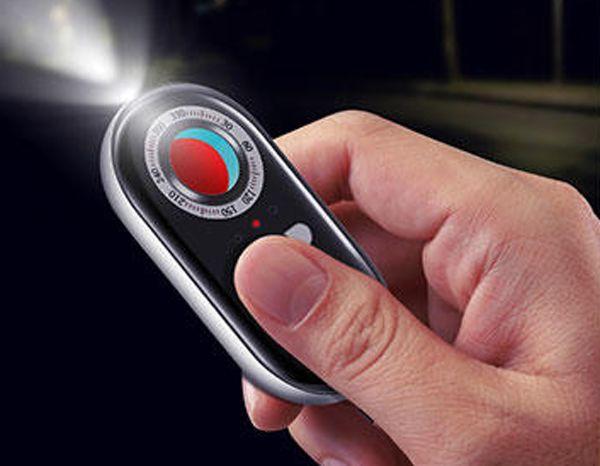 Logically, if you are worried about finding an accommodation where there are such cameras without your consent, you have two alternatives. One of them is to carefully review the room instead of potential places to find one of these cameras or get a device like the one launched by Xiaomi that makes it much easier to find the cameras. The new device is called the Smoovie Multifunctional Infrared Detector, belongs to one of those manufacturers that are part of the Xiaomi ecosystem, and allows us to detect cameras in any room quickly.
These types of devices have existed for some time, but we are surprised that the Chinese firm now launches one. This time it is a device that has a 220mAh lithium battery, which can be charged via a USB connection. The battery of this device can last up to 24 hours of uninterrupted use, which is undoubtedly a lot. It has two modes, one camera with that autonomy and another alarm, where the autonomy increases to 72 hours. It only weighs 34 grams, and its operation is extremely simple to detect the cameras around us.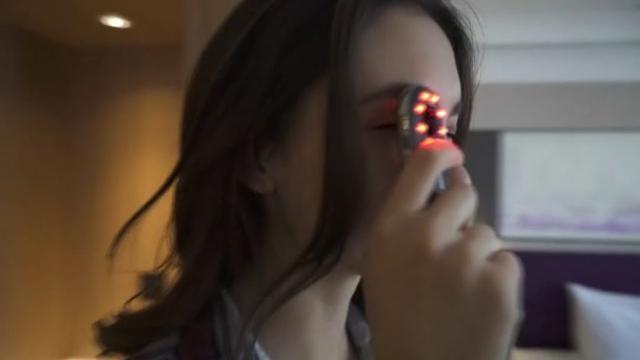 Just turn on the device, place it in scan mode and look through it for infrared lights that can reveal the location of a potential camera. What this device does is send an infrared light of high power that will return to us at the moment of finding the lens of a camera. This means that when we see a red dot around us, we could be in front of a camera lens, therefore in the face of potential danger. The alarm mode vibrates when we move away from our valuables, in such a way that it prevents us from losing it by leaving it anywhere.
Although undoubtedly its best use is the detector of video cameras or photos. With it, we can certainly go on vacation anywhere, because if there is a camera there where it shouldn't, we will be able to know instantly. The price at which it is put on sale in China is about 13 euros to change, so it is well worth paying this money to feel the threat of a possible camera recording us.
source:- gizmochina
Thanks to the Apple Watch, Police Managed to Find a Woman Who was Kidnapped
Currently, many electronic devices are equipped with GPS (Global Positioning System) technology. It also turns out to be able to help the police when looking for people who are missing or kidnapped, such as the incident that happened to a woman in Texas.
Based on information from News 4 San Antonio, the beginning of this incident occurred when a woman was arguing with a man named Adalberto Longoria. The debate was also witnessed by his son.
It is known that the woman's child heard her mother's voice screaming before she found her mother was not there with Longoria. As a result, the child tries to call his mother.
The mother apparently picked up the phone from her Apple Watch and informed her that she had been kidnapped by Longoria. Then the child tries to contact the police and ask for help.
Because the Apple Watch used by the woman was still active and the GPS feature was still on, the police immediately rushed to the location where the woman was kidnapped, namely in a parking lot near Hyatt city.
This is not the first time a kidnapping case has been rescued by electronic devices such as smartphones and smartwatches. That's why activating the GPS feature while traveling will be useful because we can't know what's going on out there.
See the Inside Components of Apple's AirPods Max Headphones
After waiting for a long time, iFixit has finally released the results of their teardown process to Apple's latest AirPods Max headphones. The result of the teardown makes iFixit give a score of 6 out of 10 which is pretty good.
This is also the first AirPod device to score more than 0 because so far iFixit has provided an improvement score for the AirPods and AirPods Pro of 0 because the earbuds are difficult to put apart.
Coming back to the AirPods Max, iFixit says that almost all the components of the AirPods Max come with bolts so they only need to remove the bolts and components like the battery, motherboard, and speakers are easy to remove.
In addition, the earcup system that can be removed using magnets makes users not have to bother when they want to replace their dirty or damaged earcups.
Even iFixit is quite impressed with Apple where it turns out that the headband of the AirPods Max can be removed easily with the help of the SIM Ejector Tool alone.
Apple also deliberately made a port for the headband with a shape similar to the Lightning port which is usually found on the iPhone and iPad.
Perhaps because of its ease of repair, the price of Apple's AirPods Max can be expensive. The reason is that the AirPods Max is sold for $550, where at that price, we can buy headphones from Sony like the WH-1000XM4 and there are still some leftovers.
The Google Assistant hits the Sense and Versa 3 smartwatches. With Fitbit OS 5.1
The Google Assistant goes to Fitbit Sense and Versa 3 smartwatches. The feature is introduced by the Fitbit OS 5.1 update. Previously, Amazon Alexa was made available for watches.
The Google Assistant is currently hitting Samsung Smart TVs. Meanwhile, the function is also provided to selected Fitbit smartwatches. This is done with the Fitbit OS 5.1 update that is now available. Versa 3 and Sense watches get it. Let's see what the new update offers.
The Google Assistant available with the Fitbit OS 5.1 update gives you interesting possibilities on smartwatches. These include answering calls or dictating text messages that will then be sent to the recipient. Here, however, you must have a phone with you, because requests are processed directly on the smartphone.
Google Assistant with Fitbit OS 5.1 only on Verse 3 and Sense smartwatches
It is worth adding that the Google Assistant with the Fitbit OS 5.1 update was made available for only two smartwatches. These are mentioned in Verse 3 and Sense models. For comparison, the previously released Amazon Alexa hit Verse 2 and 3. For now, there is also no response option thanks to the built-in speaker. This functionality is to be added next year.