Xiaomi Launches A Gadget To Find Hidden Cameras In Your Hotel
Travelling to holiday apartments or hotels is something we have regularly been doing for decades. Although in recent years, online platforms have somehow revolutionized the way we manage and hire our vacation spots. Technology has also brought some negative aspects to these locations, as there are more and more accommodations where cameras or video cameras have been found with somewhat obscure intentions, which were intended to record guests in certain situations. This is a real risk that we can live in one of these accommodations; that's why we think the new device launched in China by Xiaomi is an excellent idea.
It is a spy camera detector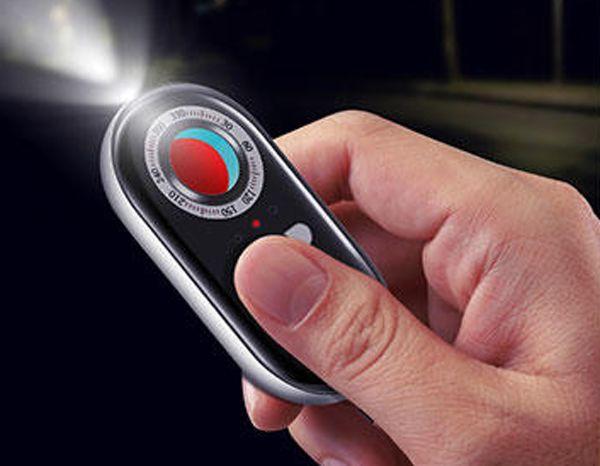 Logically, if you are worried about finding an accommodation where there are such cameras without your consent, you have two alternatives. One of them is to carefully review the room instead of potential places to find one of these cameras or get a device like the one launched by Xiaomi that makes it much easier to find the cameras. The new device is called the Smoovie Multifunctional Infrared Detector, belongs to one of those manufacturers that are part of the Xiaomi ecosystem, and allows us to detect cameras in any room quickly.
These types of devices have existed for some time, but we are surprised that the Chinese firm now launches one. This time it is a device that has a 220mAh lithium battery, which can be charged via a USB connection. The battery of this device can last up to 24 hours of uninterrupted use, which is undoubtedly a lot. It has two modes, one camera with that autonomy and another alarm, where the autonomy increases to 72 hours. It only weighs 34 grams, and its operation is extremely simple to detect the cameras around us.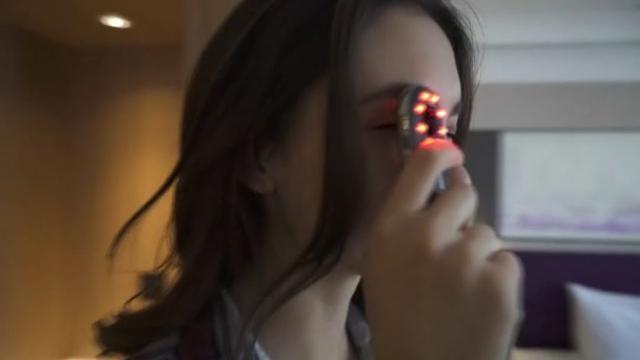 Just turn on the device, place it in scan mode and look through it for infrared lights that can reveal the location of a potential camera. What this device does is send an infrared light of high power that will return to us at the moment of finding the lens of a camera. This means that when we see a red dot around us, we could be in front of a camera lens, therefore in the face of potential danger. The alarm mode vibrates when we move away from our valuables, in such a way that it prevents us from losing it by leaving it anywhere.
Although undoubtedly its best use is the detector of video cameras or photos. With it, we can certainly go on vacation anywhere, because if there is a camera there where it shouldn't, we will be able to know instantly. The price at which it is put on sale in China is about 13 euros to change, so it is well worth paying this money to feel the threat of a possible camera recording us.
source:- gizmochina
Realme Watch T1 on the way. What features will the new smartwatch offer
Realme Watch T1 is a new smartwatch from the Chinese brand. Renders have appeared on the network and these reveal selected functions of the watch. The device will get around the envelope and two buttons on the side of the housing. In addition, it will provide the calling function. Let's see what we know about Realme Watch T1.
Realme Watch T1 is a smartwatch that will premiere together with the GT Neo 2T and Q3s smartphones. The debut is scheduled for October 19, so in a few days. Meanwhile, press renders of the watch from the manufacturer's marketing materials leaked to the network. These reveal to us some functions of the device.
We can see that Realme Watch T1 has a round dial and a screen. There are two buttons on the side of the case and the strap will be made of plastic. These functions include a heart rate monitor, pedometer and calorie counter. The smartwatch will also be able to monitor selected physical activities.
Realme Watch T1 smartwatch with an interesting feature
We also know that Realme Watch T1 will allow you to make phone calls. However, it is not expected to receive an LTE module with eSIM. It will be possible via Bluetooth with a previously paired smartphone. The technical specification of the smartwatch remains a mystery for now. The price is also, but it should be attractive. The official premiere is close and we will get to know all the details soon.
Xiaomi Introduces HyperCharge 200W Cordless and 120W Cordless
In August 2020, Xiaomi announced the presence of the Xiaomi Mi 10 Ultra, which is the first smartphone with fast charging technology with 120W power.
Now after almost a year, Xiaomi has again announced a new fast-charging technology called HyperCharge which brings an improvement over their previous fast charging.
It is known that Xiaomi's HyperCharge technology is capable of delivering power up to 200W wired and 120W wirelessly.
He claims that with this technology, they can charge a smartphone battery from 0 to 100% (full) capacity in 8 minutes with a cable and 15 minutes without a cable which is classified as very fast, which is breaking new records.
The charging trial was also carried out using a smartphone that has a battery with a capacity of 4,000 mAh. It can be seen that within three minutes, the battery which was originally at 50 percent can be fully charged using a cable.
Of course, now the question is what Xiaomi smartphone will come with this fast charging technology. It is very likely that this technology will be announced in the Xiaomi flagship smartphone which will be released at the end of 2021.
Apple Exhibits New Product Tracker for $29 Coin-Sized Item Tracker
Apple has just shown off its newest product line, the name AirTag. This is a coin-sized item tracker that Apple plans to sell for $ 29 in India.
Apple made this AirTag announcement at today's Spring Loaded 2021 event, amid other announcements regarding Apple TV and the new iPhone 12 color variant.
The Apple AirTag is more of an accessory than a complete product, for someone who wants to have more than just an iPhone or MacBook in the Apple ecosystem.
AirTag lets you track items in Apple's "Find My" app on iOS. Apple AirTags' goal is to keep track of everyday items such as keys, wallets, or backpacks, and notify you whenever you are separated from them.
Reporting from The Verge, Wednesday (21/4/2021), the new Apple AirTag itself has an internal speaker, accelerometer, Bluetooth LE, and a user-replaceable battery.
Apple says trackers should last one year of battery life, and you can use an NFC tap to activate lost mode for items you want to track.
According to Apple, each AirTag is equipped with an Apple-designed U1 chip using Ultra-Wideband technology, enabling Precision Search for iPhone 11 and iPhone 12 users.
This allows the user to more accurately determine the distance and direction to the AirTag that is lost while it is in range. As the user moves, Precision Search combines input from the camera, ARKit, accelerometer, and gyroscope and then guides them to AirTag using a combination of sound, haptic, and visual feedback.