ZTE Announces Axon 11 5G With 6.47 "Screen And Quad Camera
ZTE has officially confirmed its next 5G smartphone, the Axon 11 5G, whose main highlights are its 6.47-inch AMOLED screen, as well as a quadruple set of cameras.
The screen has an integrated fingerprint reader and has FHD + resolution (2340 × 1080 pixels) with a 19.5: 9 aspect ratio, which occupies 87.9% of the front of the device. The density is 398 pixels per inch.
The processor is a Snapdragon 765G, and the smartphone has versions of 6 or 8 GB of RAM, with 128 or 256 GB of capacity. The device also has a slot for microSD cards for those who find little space.
The ZTE Axon 11 5G has a thickness of 7.9 mm and weighs 168 grams, while the battery has 4000 mAh and can be charged with Quick Charge 4.0+. The interface is ZTE's MiFavor 10, created on top of Android 10.
The quadruple set of cameras has a 64-megapixel primary camera with aperture (f / 1.9) and an 8-megapixel ultra-wide camera (f / 2.2). The depth sensor and a macro camera, both with 2 megapixels (and aperture f / 2.4).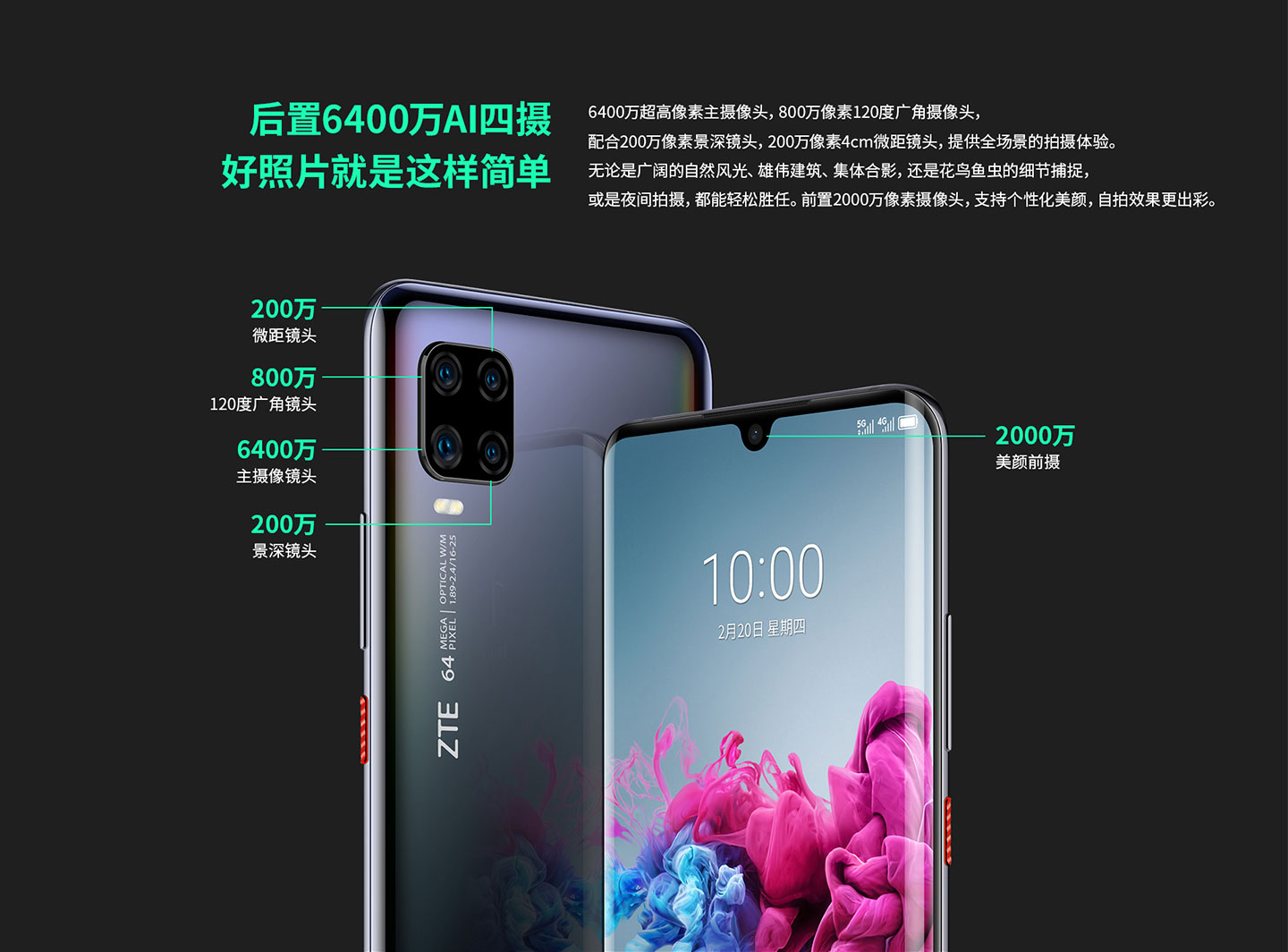 The device will have black and white versions and should cost the equivalent of $ 380 for the 6 GB RAM model and 128 GB of capacity to about $ 480 for the 8 GB RAM and 256 GB version.
The ZTE Axon 11 5G is already in pre-order, but we still don't know the delivery date. As yet we have no information about it being sold outside the Chinese market.
via:- zte
Google Threatens to Stop Its Search Engine Service in Australia, Why
Google has just announced that it is threatening the Australian government to stop its search engine services or search engines.
This was done by Google because it did not agree with new laws that have been issued by the Australian government where Google must pay news publishers for content displayed on Google Search.
Apart from Google, other technology companies such as Facebook are also entering and must comply with the new regulations. Then Google was the first and said that it did not agree.
"If this rule becomes law, we will have no choice but to stop Google Search services in Australia," said Vice President of Google Australia and New Zealand, Meg Silva quoted from The Verge.
It states that Google was forced to decide this because they had no other choice and they also didn't want to spend a lot of money just to comply with regulations in one country.
"It will bring things that we cannot sustain for this business, the digital economy, and do not fit the way search engines work," Google continued.
Actually, Google has announced a program to pay a number of news publishers in Australia, Germany, and Brazil, but the Australian government thinks that this is still not enough so they make this law.
WhatsApp is increasingly anxious to be left by the user, now advertises in newspapers
India, which is one of the largest WhatsApp user countries in the world, is busy deleting WhatsApp and switching to rival applications such as Signal and Telegram.
Indeed WhatsApp has finally postponed its new privacy policy, but it seems that this is not enough to stem user migration.
Most recently, WhatsApp has advertised in newspapers to convince its users that they care about user privacy.
WhatsApp spent a lot of money to advertise in 10 newspapers that speak English and Hindi.
"WhatsApp respects and protects your privacy. Respect for your privacy is embedded in our DNA" reads the WhatsApp ad.
WhatsApp has clarified that its data-sharing policy with Facebook does not affect the privacy of messages sent by users.
Encryption continues and WhatsApp until Facebook can't read the messages sent. WhatsApp's actions to advertise are actually quite reasonable.
Facebook has an estimated $5.7 billion investment in India so there is no way they will let it drift for nothing.
Such an investment is aimed at boosting digital transactions for MSMEs in India. WhatsApp has also received government permission to launch WhatsApp Pay.
Microsoft Increases Download Limits on OneDrive, Teams, and SharePoint
Working from home ( work from home, WFH) continued to require workers to do their jobs remotely. Included in sending important documents. Not infrequently, what is sent is a video or large file.
Of course, large project files such as 4K and 8K videos, CAD files, and other large data often become obstacles to sharing in the cloud.
In response to this, Microsoft will increase the file upload limit from 100GB to 250GB. These upload limits will apply to OneDrive, Teams, and SharePoint.
In addition, this upload limit is also available to personal OneDrive users. Reportedly, this feature will be available at the end of January 2021.
Microsoft in a written statement said to continue to strive to support workers around the world. He said he accepted all feedback given by customers.
"We always try to innovate and empower our users to be more productive," wrote Microsoft employee Ankita, Saturday (16/1/2021).
Optimize for Azure
He added that each file is divided into several parts and each part is encrypted with a unique key, to keep the file safe.
All files will be backed up in Azure storage to make it easier for users to upload and download anywhere.
Previously, Microsoft had increased the upload limit from 15GB to 100GB in July 2020.
Microsoft Teams Will Compete with Browsers
Microsoft CEO, Satya Nadella, said Microsoft Teams will be as important as internet browsers and operating systems. This means that Teams will be a service that is prioritized by their users.
This statement came after Nadella highlighted the growth of Teams over the last few years.
According to company data, there were a surge of inactive users from 13 million users in July 2019 to 115 million users in September 2020.
Quoting UCToday , Thursday (13/1/2021), he added that Teams has turned into a communication tool as well as an organizing layer because it acts as a hub for other Microsoft services.
This is what makes Teams a platform that is expected to compete with internet browsers and operating systems.